Mark Jensen
Actor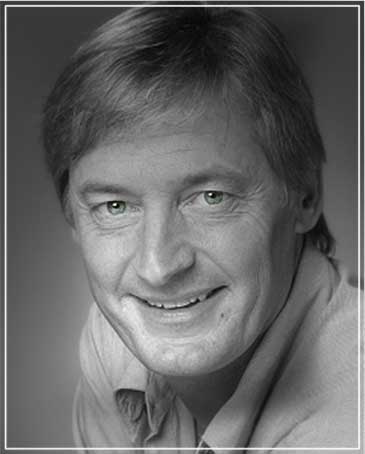 Agent: Sherin Rickards Management - Email Ph:(02) 808 48863
Sydney, Australia.
Mark Jensen Email
News!

We have gone sailing!!!!!!

I am cruising on sailing yacht "Sea Life" and have completed a circumnavigation and currently in the Carribean and.... well.... not available for work! Yippee!

See where we are: OurLifeAtSea.com
Mark Jensen: Me and My Website

This site is for directors, producers and others interested in my work as an Australian Actor.
As a male actor I have been exceedingly lucky to be cast in a wide range of film and television roles. From evil killers to comedic characters as well as a myriad of 'normal' characters – Doctors, lawyers, and dads to a variety of kids as well as every type of official.
People often think actors love playing the evil characters in movies. Sure! There is something wonderfully fun being someone who doesn't have the usual rules of life. I enjoy exploring power and its ramifications with evil.... and just chopping people up in a good feature film! However, my most enjoyment comes from the comedic characters, notably 'Hog' Mitchel in "Luna and the Blindman" and the unfortunately named Inspector Hector in the Indian feature "Nala Damayanthi". Each culture has a different sense of humour and to try to fathom why Indian director Mouli thought a scene was funny was a tad perplexing. Whatever I did must have worked as some of my scenes were said to be some of the funniest in the movie. I humbly thank those reviewers.
Often people ask about accents and yes, of course, I used an American accent in the recent Korean feature film, Typhoon - a Boston accent to be precise. Most Australian actors have a range of accents. We can do most accents easier than others can do an Aussie accent!
I act because I enjoy it. I enjoy people, and I enjoy playing make believe. So if you spare a moment to read these pages, I hope some of my enjoyment is visible.


Mark Jensen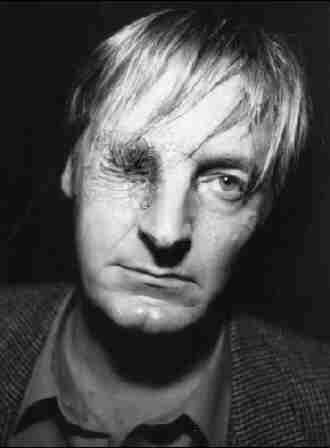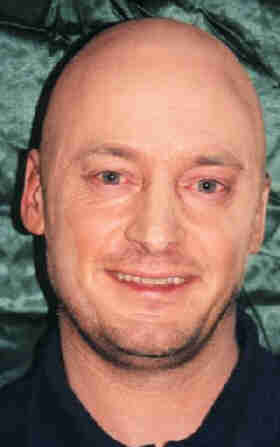 (Left) Mark Jensen in Feature Film funding pitch for "Nad Kelly". (right) Custom bald cap. Photos taken 1 week apart.
Make-up in both photo's by Stephanie Pasicov (now working in the US)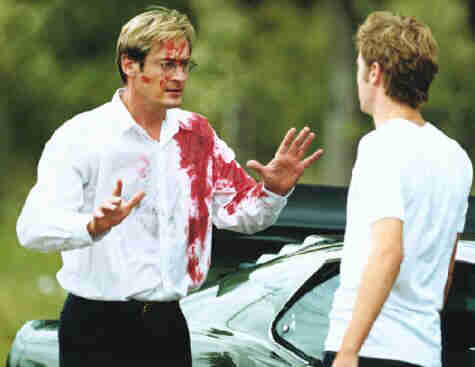 Mark Jensen as the lead in the Feature Film "Eloise".
Photo: Cumberland Newspapers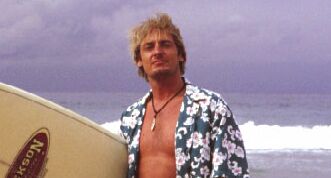 Mark Jensen as "Hog Mitchel" a surfing champ in "Luna & the Blindman".
Photo by Edwina Richards, Still Breathing Photos
Agent: Sherin Rickards Management - Email Ph:(02) 808 48863
Mark Jensen Email
Special skills: Sailing & all boating (professional level) Scuba diving, Military specialist (Army Officer), weapons, bush-craft, horse riding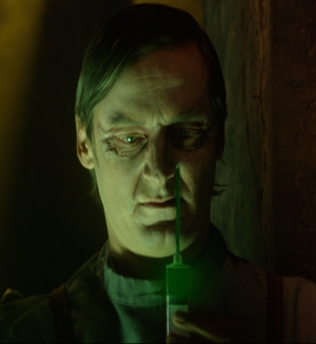 Mark Jensen acting as a mad scientist in "Issabella"
Director Joanne McIntire
OurLifeAtSea.com Sailing somewhere!!!